Introducing Bondi Beach Backpackers
Bondi Beach Backpackers – Backpacker Accommodation Sydney.
LOCATION: Is the name of the game!
Meters from the beach, 15 minutes to/from the City, 25 minutes from the Domestic airport & 30 minutes from International airport, and only seconds to 24/7 public transport. We are located in the heart of Bondi Beach surrounded by all the major services & some of Sydney's iconic beaches, bars, cafe & restaurants. Bondi Beach is close enough to the city to visit quick and get home safe but far enough away to feel nature.
Bondi Beach Backpackers is located at 35a Hall Street, opposite the Bondi Beach Post Office & the Westpac Bank. Hall Street is the heart of Bondi Beach. We offer quality air conditioned rooms for those seeking share room and private rooms set up for you ready to go. Reserved beds are labelled with your name. We have a large clean fully equipped kitchen plus laundry plus large TV room all available 24 hours a day.
Our inclusions take us from impressive to wow!
THE BASICS: First we have the basics…
Included WiFi & Internet: our WiFi is National broadband network WiFi. We have the fastest plan available in Australia. No time or data restrictions, its fast, open 24 hours a day and accessible in all rooms. We also have 3 desktop terminals in reception with free internet o you can big screen what ever you want.
Included Lockers. Keep your valuable safe in a locker with its own key under security system. No padlock required.
Included Tea, coffee & cereal breakfast. From 7am to 10am (tea and coffee available 24 hours)
SPORTS GEAR: We are on the beach, the outside active lifestyle is massive here, get into it.
Included Sun cream: It's hot and sunny here. We have sun cream to keep you looking young and healthy.
Included Surfboards & body boards: With the best surf beach in Australia meters away we have 18 surfboards and 9 body boards there for you to use 8am – 8pm (wetsuits available for $3 per day)
Included Skateboards: With a killer skate park & deep bowl on the beach plus kilometres of beach walkway to skate we have 9 different boards to skate.
Included  Snorkels & Masks. We have 5 local snorkelling spots to use our 10 sets of snorkels and masks. Awesome underwater sea scapes & sea life awaits you.
Included Table tennis. Out outdoor table awaits you. Can you reach champion status. There are many trying to achieve this goal.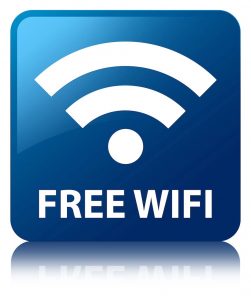 EMPLOYMENT HELP: Need a job, let us help you with…
Included Sims for Vodafone, Telstra, Optus and Amaysim.
Included Tax File Number. You nee this to work in Australia. We will do this for you for free where many other charge or include it in an expensive package.
Included Employment Help. You need a bank account, we can help with that. You need a list of employment agencies, we have that too. You need help with Responsible Service of Alcohol certificate (RSA) or White Card Construction certificate, we can help thee too. We even have STC boots, Hi -Visability vests & hard hats too.
Included Resume Tweak. You home CV may need a few changes such as a different phone number, address and may even need to be catered to shorts terms jobs. We will do that for you for free.
Included Business cards. We will print you 10 personal cards with your name, mobile number and short tag line on card for you. It works really well. Come ask us.
DISCOUNT COUPONS: We have heaps exclusive to Bondi Beach Backpackers
Sydney Attractions
15% off Taronga Zoo
15% off Sydney Aquarium
15% off Wildlife Sydney
15% off Sydney Tower
20% off Sydney Harbour Jetboats
15% off Surf lessons
$10 off Blue Mountains day tour
Food & Drinks
$2 off Bondi Pizza Co. slices
$4 off Bavarian pints
20% off BondiTony's Burger's
5% of Surf fish & chips
FREE! Upsize at Bondi Beach Gelatisimo
2nd Sundae Deal at Bondi Beach Ben & Jerry's
Other
$20 off Bondi Ink tattoos
10% off Bondi Beach nails
A better rate at Oz Travel Exchange


TRAVEL HELP: You have an enormous country to explore. Let us help you with…
Included Travel guides and maps
Included Driving guides for Sydney to Melbourne and Sydney to Cairns
Included Travel help. Our staff have done it all, we know flights, buses, campers and driving. We can help with what is good to do where, where to stay, we can plan out a trip for you based o time, desire and money. Just ask us.
We can help with Greyhound and Premier Bus tickets and passes. Just ask us.
SERVICES: Not every thing can be FREE! We have…
Airport Shuttle service to get you to and from Domestic or International airports. Come and ask us.
Opal Cards are required for bus, train and ferry. You cant explore without one. Come and ask us.
Printing & scan & email can be done at reception for a small charge.
EVENTS: There is plenty on!
Bondi Beach is the only beach that has it own show "Bondi Rescue". It is the most iconic beach in Australia and is world famous. A beach Suburb of Sydney, its a surfing paradise. A place of relaxation during the day & a place to party at night. Throughout the year you can sit on the beach or cliffs & watch life go by, or party in our famous bars and clubs. We have heaps of famous events here including the Sydney Festival, Flicker Fest in January, Australia Day on January 26th, Mardi Gras in March, Anzac Day in April, Winter magic in July, City to Surf Fun Run in August, Festival of the Winds in September, Sculptures by the Sea in October, Miss Bondi in November & Christmas & New Year in December. Life here is never dull.
SWIMMING POOL: Bondi Beach Backpackers Swimming Pool
Our swimming pool is called the Tasman Sea or if you like the Pacific Ocean, it's not heated but it's never that cold and it stretches all the way to the Americas.